As artwork is generally quite large we request that all clients provide us with a download link in order for us to download the artwork.

If you do not have access to this kind of service, there are a number of services available for this purpose which are free to use.

One of these is
WeTransfer
. We have outlined the few steps required to send your artwork through
WeTransfer
.
Step 1

Step 2

Click 'Add your files'.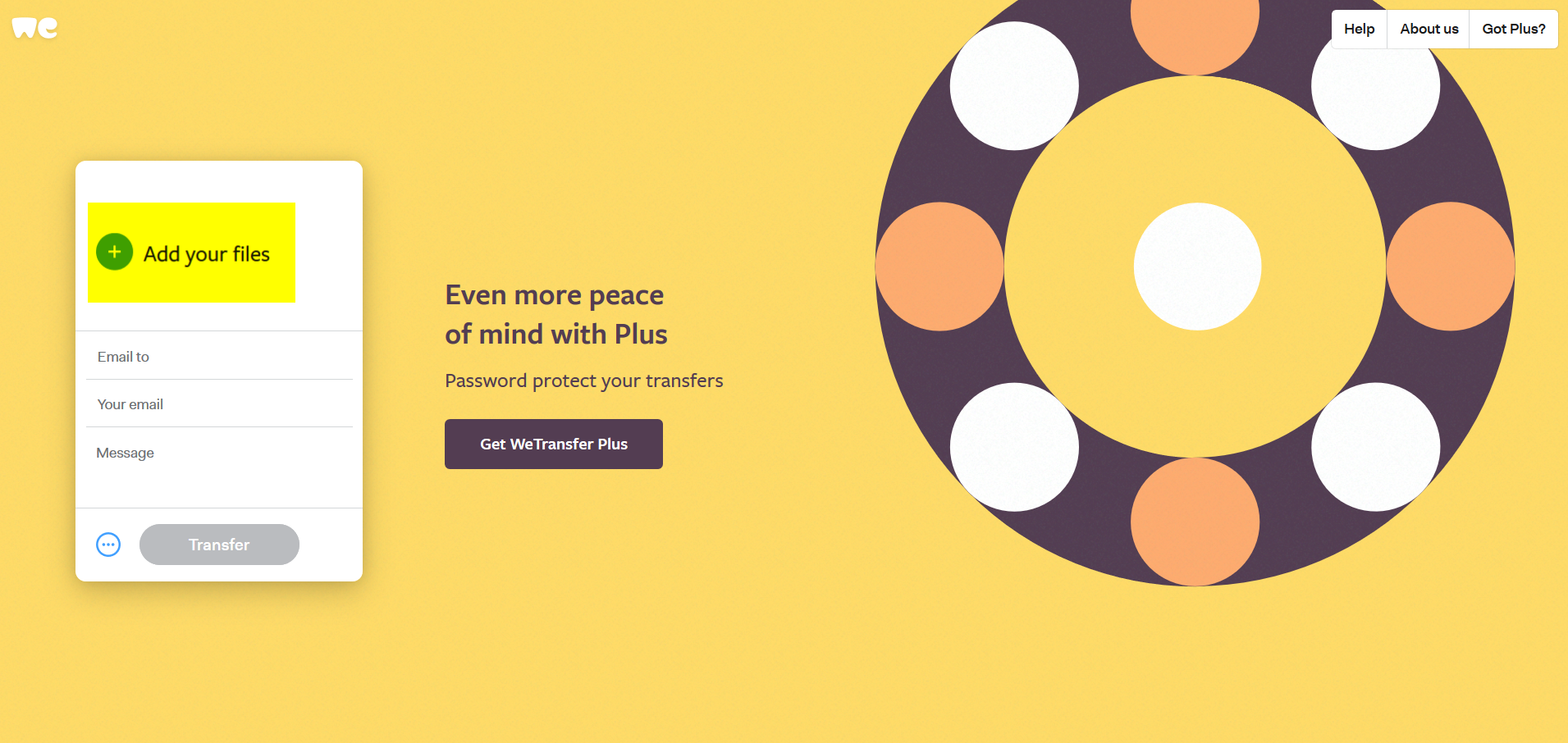 Step 3

Select your artwork files.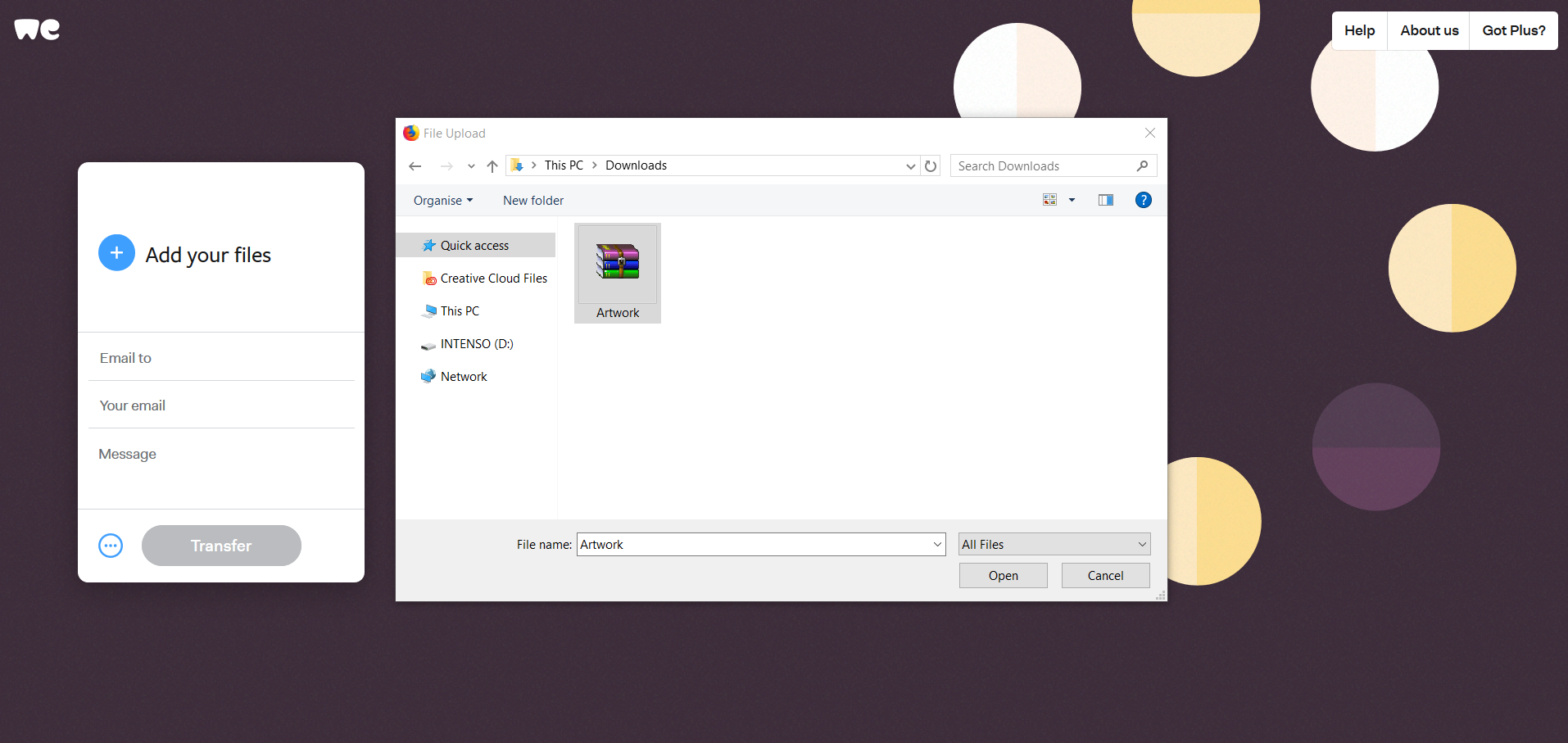 Step 4

Once you have uploaded your artwork, click on the three dots located at the bottom of the screen.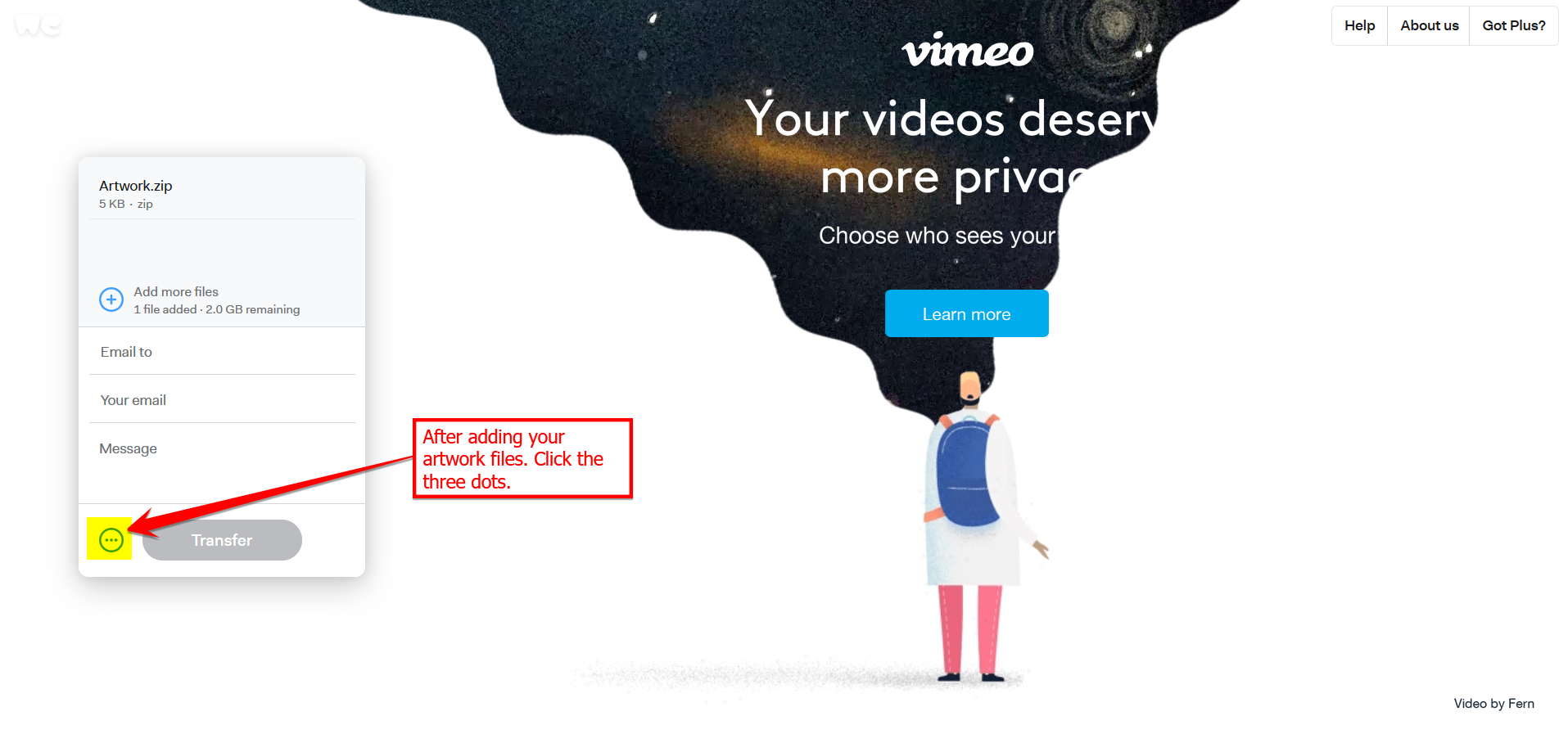 Step 5

Select 'Link' followed by clicking 'Transfer'.